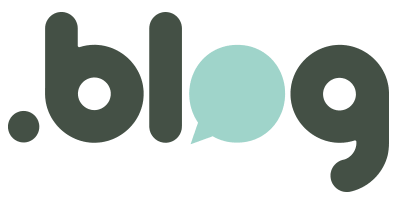 Hongdae (the abbreviation of Hongik University) has become a symbol of unique cultural identity among Korea's youth. The area is home to an eclectic mix of cafés and clubs that have served as breeding grounds for many of Korea's growing subcultures. 

At the very center of Hongdae beats the heart of the club culture. Young people from all over the city congregate at the clubs and bars on weekends and weekdays to drink, dance, and listen to a variety of music ranging from techno to R&B, hip hop and acid jazz.

Hongdae is also a neighborhood known for its youthful and romantic ambiance, underground cultures, and freedom of self-expression. This unique place is also very well known for its street performances that are held here daily in day and night. This makes Hongdae an area that is always packed with people and excitement. 

Hongdae is clearly one of the 3 biggest nightlife party areas along with Itaewon and Gangnam.

Here at Absolute: Seoul Pub Crawl we embrace the unique atmosphere of the Hongdae party area to the fullest! We are visiting multiple bars and clubs, each one with a unique atmosphere and crowd.

But that's not all! We always make a stop at the famous Hongdae Playground where we offer to our guests unlimited Korean drinks while enjoying together live street performances from various local artists!

Joining the Absolute Seoul Pub Crawl International Party will not only save you money, you will get the best parties, the best experience in town, all of these while making new friends from all over the world!

Absolute: Seoul Pub Crawl attracts all sorts of people, from local Koreans or foreigners to travelers and students. Everyone is welcome!

Just come with a smile and be ready to make some new friends!

Usually our night involves 3 bars, a stop at the famous Hongdae Children's Park and at the end, the most famous club in Hongdae! 

Also, don't forget that with our wristband, you can get access to the top 10 Clubs in Seoul, for free!

Absolute: Seoul Pub Crawl offers free welcome shots and special discounts for its guests at the bars and free entrance to the most famous clubs.

During the night and before clubbing we make a stop at the Hongdae Playground Park in which we offer unlimited Korean drinks! The total money savings are massive.

Book now and get ready to have the best night of your life!

JOIN US EVERY FRIDAY AND SATURDAY FOR TWO NIGHTS OF FUN AND HAPPINESS!!!
Ticketing: https://seoulpubcrawl.yapsody.com
Our Website: https://www.absolutepubcrawl.com
Facebook: https://www.facebook.com/pg/AbsoluteKorea
Meetup: https://www.meetup.com/AbsoluteKorea
TripAdvisor: https://www.tripadvisor.com/Attraction_Review-g294197-d12516159-Reviews-Absolute_Seoul_Pub_Crawl-Seoul.html
Please reload