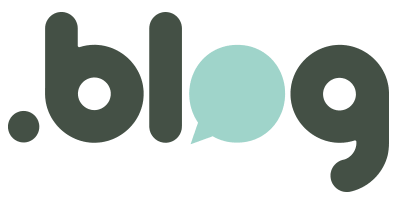 Absolute: Seoul Pub Crawl Hongdae Map
Absolute: Seoul Pub Crawl & Party

Two Areas/Two Groups/One Big Party 

Join us every Friday(in Itaewon) and Saturday(in Hongdae) for two nights of FUN and HAPPINESS! Two events in the two most popular areas of Seoul!

***Free Entrance to more than 10 famous Clubs all around Seoul***

Bellow you can find maps and information regarding our meeting points and how to find us!

You can join us at anytime until 12.30AM! If you are running late, just contact us and we will let you know where to find us!
MEETING POINT: HONGDAE(Hongik University Station)
Hongdae: 20.00PM – 21.30PM @ RetroGameBar(Search on Google Maps: RetroGameBar) or(서교동 407-26, Seoul, Korea) or (407-26 Seogyo-dong, Mapo-gu, Seoul, South Korea) 3rd Floor

Google maps in South Korea doesn't support directions but you can still see where the place is located. Simply turn on your current location and navigate by yourself to the bar.

https://www.google.com/maps/place/407-26+Seogyo-dong,+Mapo-gu,+Seoul/@37.5520334,126.9178743,16z/data=!4m5!3m4!1s0x357c98c54dc95561:0x61d52583cadaf355!8m2!3d37.5505173!4d126.922131
MEETING POINT: ITAEWON
Itaewon: 20.00PM – 21.30PM @ Ember Pub 3rd Floor(Search on Google Maps: 127-2 Itaewon-dong, Yongsan-gu, Seoul or 서울특별시 용산구 이태원동 127-2)(From Itaewon Station, walk straight from exit 3 and after 2 minutes it will be on your right hand.3rd Floor.At the basement of the building, is the club UN)

Google maps in South Korea doesn't support directions but you can still see where the place is located. Simply turn on your current location and navigate by yourself to the bar.

https://www.google.com/maps/place/127-2+Itaewon-dong,+Yongsan-gu,+Seoul/@37.5343271,126.9942638,18z/data=!4m5!3m4!1s0x357ca24ae431c73d:0xb182e51a7e9c8e48!8m2!3d37.5343271!4d126.9953581
CONTACTS
Preferred contact method: Facebook Message
KakaoPlusFriendID: AbsoluteKorea
KakaoID: Tasos
WhatsupID: AbsoluteKorea
☏ 010-4130-7320 Ricky (Korean&English)
☏ 010-6578-0633 Tasos(English)
✉ absolutepubcrawl@gmail.com

JOIN US EVERY FRIDAY AND SATURDAY FOR TWO NIGHTS OF FUN AND HAPPINESS!!!
Ticketing: https://seoulpubcrawl.yapsody.com
Website: https://www.absolutepubcrawl.com
Facebook: https://www.facebook.com/pg/AbsoluteKorea
Meetup: https://www.meetup.com/AbsoluteKorea
TripAdvisor: https://www.tripadvisor.com/Attraction_Review-g294197-d12516159-Reviews-Absolute_Seoul_Pub_Crawl-Seoul.html
Please reload